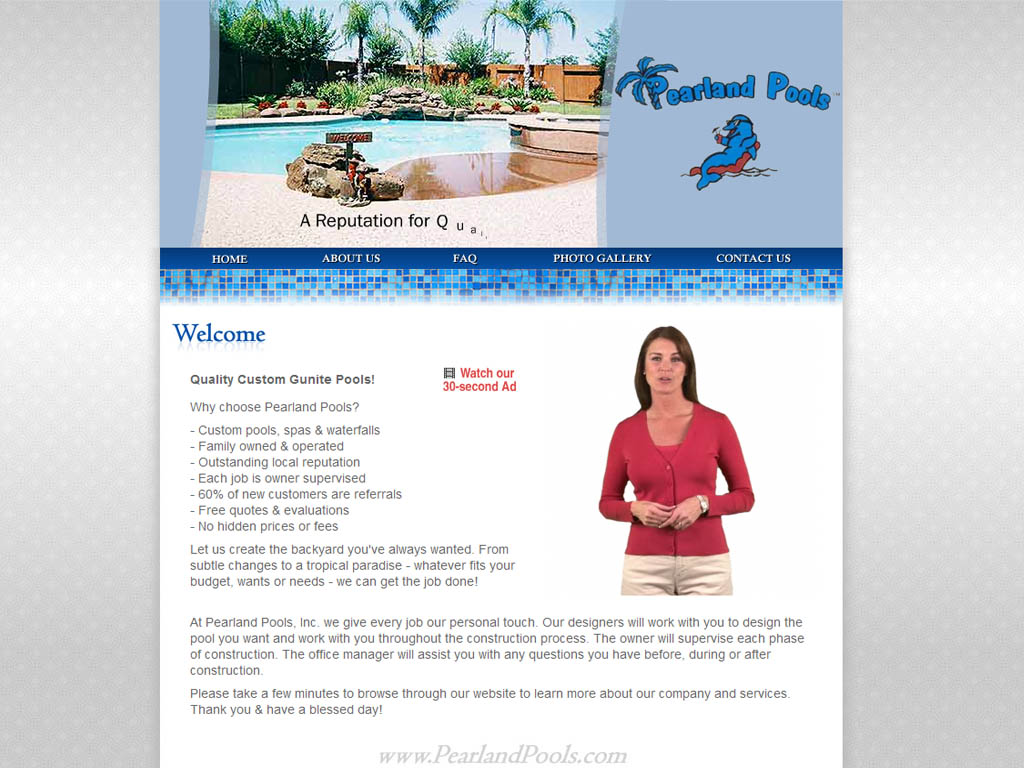 The new Pearland Pools website has been published and I'd like to share the outstanding new site with you.  www.pearlandpools.com
The new site has a sleek flash header, an iSpeakVideo actor on the homepage and the contact page, and a stunning new photo gallery among other things.
The new site was also optimized for search engines and is performing extremely well on Google now.  They are now in the top 5 for their top keyword phrases.  Prior to our website makeover, PearlandPools.com was nowhere to be found in the top 100 for their major keyword phrases.
Needless to say, we are VERY happy with the website we developed for them and the success it is already delivering to their business.